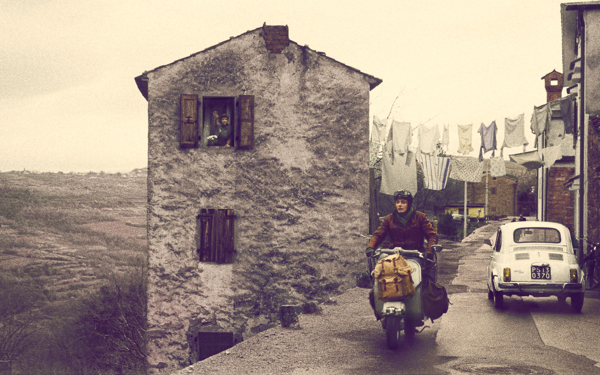 Di Luca & Di Luca – the family business that brings you the world's best Mediterranean food
Family-run Di Luca & Di Luca is the market leader Italian Mediterranean food in Sweden. Our range includes some 400 items in 28 different product categories that are available in supermarkets across Sweden. In addition to our own Zeta brand, the company includes Gruppo Di Luca and vintners Enjoy Wine & Spirits, the Deli Di Luca restaurant and a number of well-known wholesale brands.
When Fernando Di Luca, founder of the Zeta brand, left Italy for Sweden in the 60s, he brought with him his love of food and great ingredients. This passion has driven the exceptional success of the Di Luca & Di Luca family business, with the company bringing food from Italy and the Mediterranean to the Swedish market for many years now. Today, the business is run by Fernando's three children: Christian, Gabriella and Paola.
Wide-ranging co-operation with multiple partners
The Di Luca & Di Luca product range includes all the ingredients needed to create an authentic Italian meal, and our offering is growing all the time. In addition to the Zeta brand, our portfolio includes other well-known wholesales brands such as Grappolini, Giovanni Rana, San Pellegrino, Golfera and Mengazzoli. We also have a burgeoning export business with Norway, Finland and Denmark.
To provide an efficient and professional service to our retail, catering and restaurant customers, Di Luca & Di Luca has its own dedicated sales team. This also ensures shelf-visibility and was probably a contributing factor to the company once again being named Sweden's Supplier of the Year in 2018.
A portfolio offering food and wine
Enjoy Wine & Spirits plays a key role in Gruppo Di Luca. The company is one of Sweden's largest wine importers and is also one of Systembolaget's longest-standing suppliers, the Swedish wine and spirit monopoly retailer. Enjoy Wine & Spirits imports wine, beer and spirits from all over the world and works closely with many well-known wineries.
About Gruppo Di Luca
Di Luca & Di Luca buys foods from Italy and the Mediterranean under its own Zeta brand and a number of other well-established wholesale brands. The company sells and delivers to Sweden's largest supermarkets as well as caterers and restaurants.
Enjoy Wine & Spirits imports wine, beer and spirits from around the world and is one of the largest suppliers to Systembolaget, a company that has a monopoly over wine and spirit retail sales in Sweden.
The Deli Di Luca restaurant is on Folkungagatan in Stockholm, and serves classic Mediterranean food – often with an Italian touch.
If you would like to know more about Gruppo Di Luca and its companies' product ranges, please contact Purchasing Director Helene Rehnberg on +46 (0)76 526 4204 at helene.rehnberg@diluca.se